OSDG presented at a conference on Energy and Sustainability on Campuses
March 30, 2022
On 28 March 2022, OSDG team member Núria Bautista-Puig, R&I Technical Support at UC3M, attended a conference on "Energy and Sustainability on Campuses". The event was hosted by the transnational cooperation project Tr@nsnet, which aims to develop a transferable model for University Living Labs.
The conference, held at the Faculty of Sciences of the University of Lisbon (Portugal), included 6 presentations, ranging from Internet of things (IoT) solutions for biodiversity analysis to energy efficiency and sustainability practices in education.
Exploring sustainability in higher education institutions
Núria delivered a keynote speech "Embedding sustainability in higher education institutions: the Spanish case", highlighting that higher education institutions have an essential role to play in contributing to sustainability. She also presented ways in which sustainability can be incorporated into these institutions and how it is being carried out in the Spanish context, by showing the overall level of commitment to sustainability in different dimensions (e.g. Research; University & Governance; Assessment and Reporting).
The presentation concluded with a short overview of OSDG tools and methodologies that can be used to assess SDG contributions in universities, curriculums, and beyond.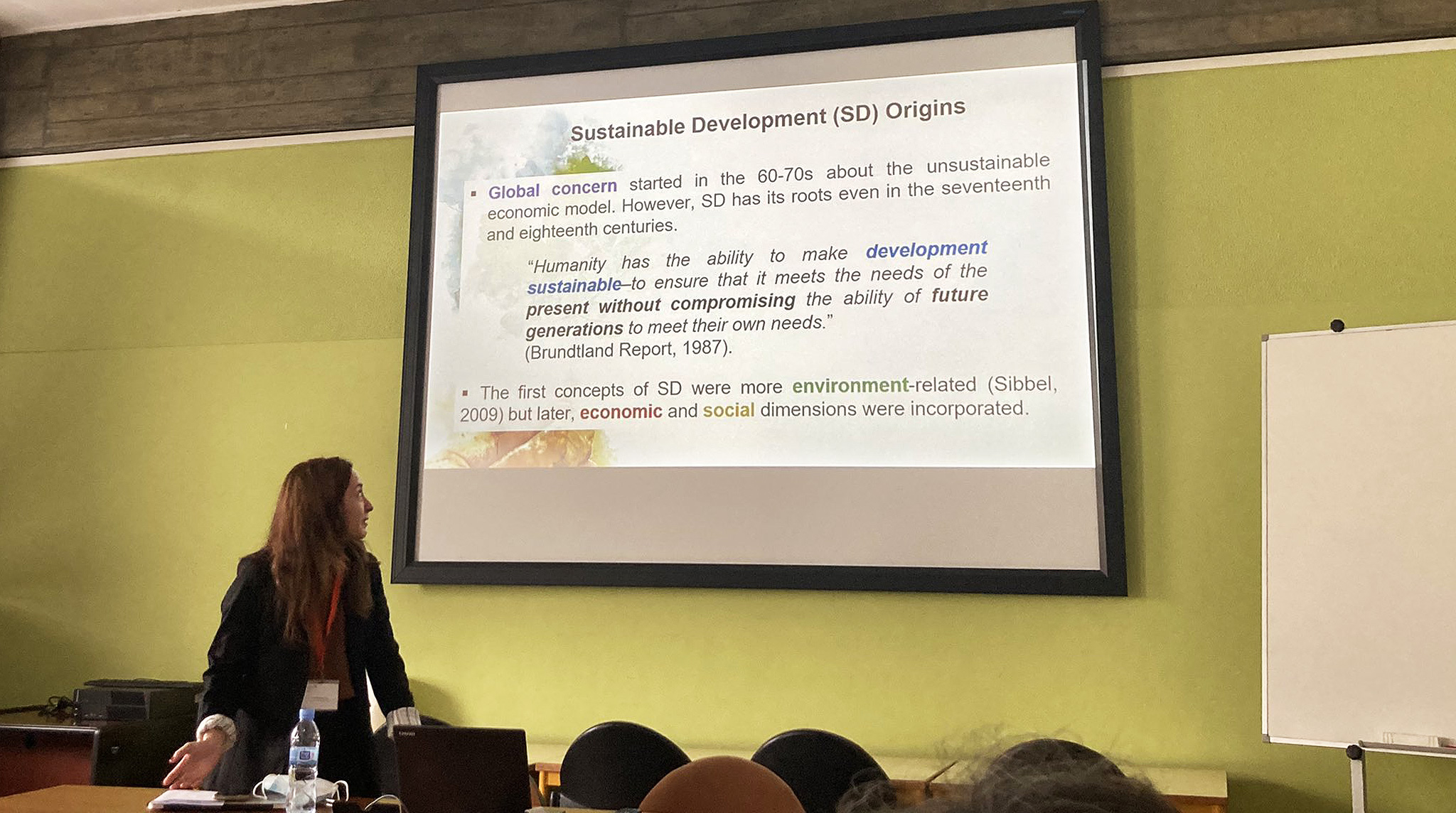 Picture courtesy of Tr@nsnet
The event was attended by representatives of partner institutions – the University of Toulouse III – Paul Sabatier (UT3), the Polytechnic University of Madrid (UPM), the Lisbon Faculty of Science (FCUL), the Research Center of Electromechanical Systems (CISE), La Rochelle University (ULR), the Foundation for Energy and Environmental Sustainability (Funseam), the CIRCE Foundation (Research Centre for Energy Resources and Consumption), and Technological Corporation of Andalusia (CTA) as well as associated partners – European companies, foundations, and local authorities.
Explore your contribution to SDGs
If you are interested in finding out more about this research or how to conduct an assessment of SDG contributions in your institution, please get in touch with out team.